74th Independence Day – Message from Headmaster's Desk (Officiating)
15 August 2020 @ 8:00 am

-

5:00 pm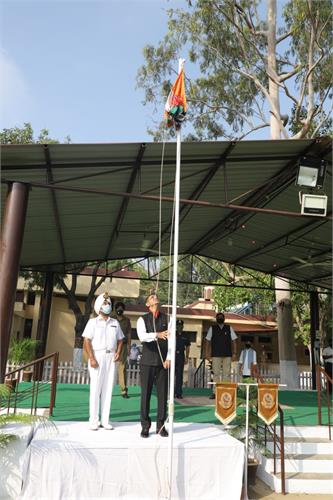 Dear students, parents, and staff!
It gives me immense delight to send the greetings of the 74th Independence Day to you and your families on behalf of all of us here in school.
It is a different kind of celebration this time when we are hoisting the national flag with our children not around which is certainly a dampening feeling because the campus has life with only your presence. However, we must keep the sentiments alive and the spirits high looking at what the future holds for us all through these testing times we are posed with.
It is, of course, God's plan to turn us into better, more concerned, emphatic human beings with all the new learning we are going through.
Every Independence Day has a message to become more loyal and committed to our nation and to our work so as to give out the best we can towards a common cause of building a stronger, better and grander nation for our present and future.
Let us resolve to make it a good learning experience for all around us with our care for all, sympathy and gratitude for the privileges we still have even in these tough times. Let our thoughts and prayers go out to our countrymen who have lost their loved ones in the pandemic and other calamities and suffered immensely. God be with them all!
Our India is strengthening itself in myriad ways and emerging as a force to reckon with in the globe. So, let us be participants in this great transformation unfolding and let us celebrate the meteoric rise which is the rise of every individual.
Good luck and God bless you all! Jai Hind!
Dr Rakesh Alfred
Headmaster (Officiating)